Click the arrows to scroll through pictures of the trip.
BELIZE MISSION TRIP RE-CAP
Our Belize Mission Team is back and they have some amazing stories!
While they were there they
Hosted a VBS
Did food delivery home visits
Did fence construction
Repaired and painted the pastor's office
Held Women's Bible Study
Hosted a youth night
There were many opportunities where our team got to pray with families as they brought them food. Families who had recently lost spouses/parents and others who had recently lost a spouse and whose child is currently suffering with cancer. If you talk with the team they'll tell you that even though these people were suffering, they were filled with so much joy and expressed an immense amount of gratitude for our team there serving.
The Women's Bible Study opened up opportunities as well. Beth Grider shared that, "On day 1 of Bible study two ladies mentioned something they were going through. So as we wrapped up I said that we would pray for them and any others who needed prayer. I sat 3 chairs out. Before I knew it, every Belizian woman (9) were sitting in chairs waiting for us to pray for them… powerful and unexpected."
If you get the chance, ask anyone who went on the trip to tell you more stories of their experience and how God is working in Belize!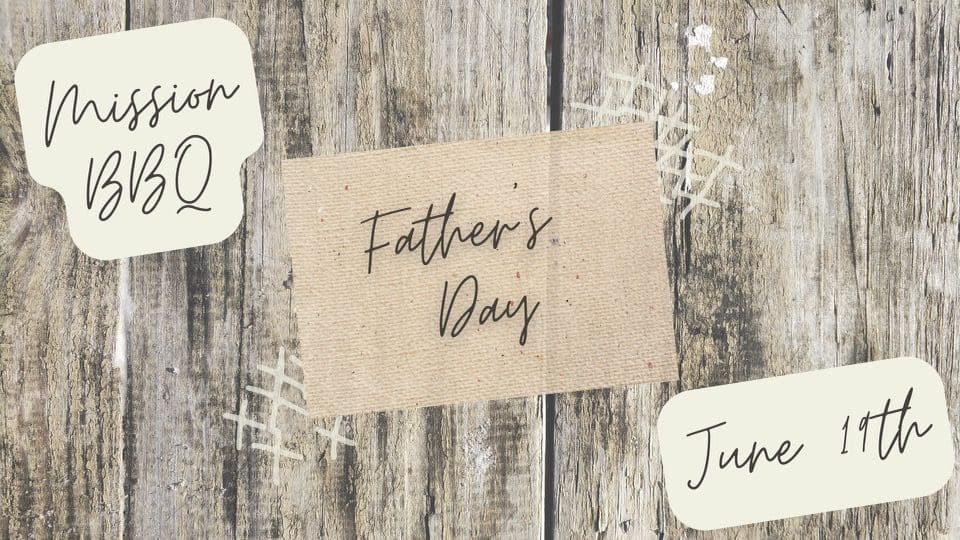 JOIN US AFTER SERVICE this Sunday, June 19th for Mission BBQ! Dads in attendance will also receive a gift for Father's Day 🙂
MARRIAGE MENTORING MINISTRY
We are starting a Marriage Mentoring Ministry and at this time we are looking for mentor couples who have been married at least 15 years and would be interested in mentoring another couple. If this sounds like you we'd love for you to sign up out at the Welcome Center on Sunday! Beth Grider will be calling you with more info on what this will look like! If you're on the fence about it, you can go ahead and sign up so she can contact you with more info.
Classes:
Book of Acts led by Dave Hollander. Open to everyone and meets every Sunday.
FIRST3rd led by Preston Searcy. Open to college and career age and meets the first and third Sundays of the month.
Childcare:
Childcare is offered for these classes. You can sign up for childcare at the Welcome Center or contact Shawn Neal at shawn@forwardchurchfamily.com
COMMUNITY CORNER
We have a "Community Corner" that's to the right of our coffee area. This is a place to post community events or service and job opportunities. Be sure to check it out Sunday to look for upcoming events and opportunities within our community.
If you have something you would like to post on the Community Corner wall you can contact Brittany at brittany@forwardchurchfamily.com to get the application form.
MEN'S GROUP
PS2 – Prayer, Study, Support
Meets at the church Monday nights from 6:30-8:00.
They are currently doing a 6 week video series by Louie Giglio called "The Comeback". Men, you can contact Vince Garmon at vinceg0710@gmail.com if you have any questions about this group.
WOMEN'S BIBLE STUDY
Currently on summer break.
Women of Forward
Get Connected
Connect with the Women of Forward and keep up with upcoming events through the Band app!
You can click the button below to get the app and join our 'Women of Forward' group!
Women of Forward BAND App
Live Stream
Join us online from anywhere every Sunday at 10:30am! You can stream our services here on our website! Just click "Watch Live" at the top of any page!
View Past Sermons
TITHE NUMBERS
1st Quarter Need – $109,770
1st Quarter Giving – $117,665.91
Yearly Need – $439,088
Weekly Need– $8,444
Give Now
Chest Of Joash
The Chest of Joash provides an opportunity to give above and beyond the normal tithe. The money from it goes directly to work needed done on our building.
In 2 Chronicles 24 we find Joash repairing the temple and a chest was set outside of it for people to bring a tithe that was used to pay the workers restoring the temple. Verse 10 says, "And all the princes and all the people rejoiced and brought their tax and dropped it into the chest until they had finished."
A huge THANK YOU to all of you who have joyfully donated just as the Israelite officials and people did!
You can give to the Chest of Joash by clicking the button below and selecting "Chest of Joash" in the drop down menu.
Chest of Joash Giving
Volunteer Opportunities
1 Peter 4:10, "As each has received a gift, use it to serve one another, as good stewards of God's varied grace:"
We're encouraging and challenging everyone to take the step to get connected in serving on a team with us at Forward! We have many opportunities to serve:
forKids (Nursery, Toddlers/Twos, The Clubhouse/Pre-K, God City/K-1st, The Dig/2nd-5th)
Propel Middle (meets Sunday mornings) and Propel High (meets Wednesday evenings)
Greeters and Ushers
Starting Point Guides
Security Team
Tech Team
Outreach Team
Prayer Team
Parking Team
For any area you may be interested in or want more information on, click the "Serve With Us!" button below and we'll get you started!
Serve With Us!